Denise Gonzales
My name is Denise "Dee" Gonzales and I was born and raised in the small farm town of Belen, New Mexico. I graduated from the University of New Mexico with my Bachelor's degree in Dental Hygiene in 2009, and I just received my Master's degree in Dental Hygiene this year! Go Lobos!
I have a wonderful fiancé, a beautiful 5 year old daughter, and a new bundle of joy who's making her entrance June, 2017. This year has been exciting and eventful between buying our first home, finishing my degree, expecting our second daughter, and getting married at the end of year!
Since I've been practicing, I've had the privilege of working with Dr. Grodner until his retirement. We joined the Fede Family in November 2016, and it's been a great dental home for all our patients!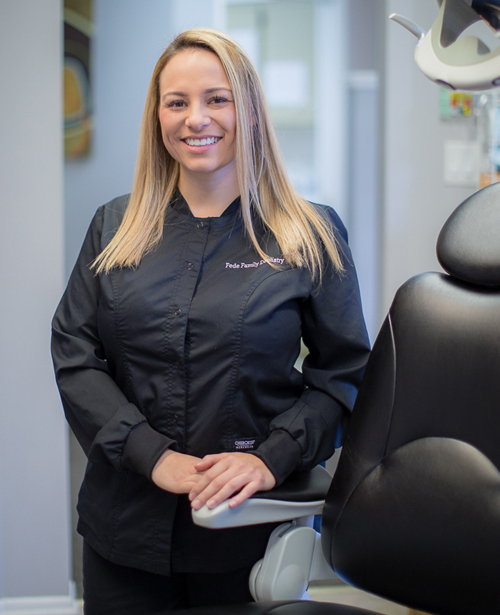 THE NEW MEXICO MISSION OF MERCY
For the last few years, the Fede Family & Cosmetic Dentistry staff and Dr. Cassie Fede have been volunteering at Mission of Mercy which provides free dental work for New Mexicans who don't have access to healthcare. We love giving back to the Albuquerque community we know and love!
The New Mexico Mission of Mercy is the state's largest charity event, providing first come, first serve FREE dentistry to thousands of New Mexicans.