Please click on the name or thumbnail of a staff member for more information.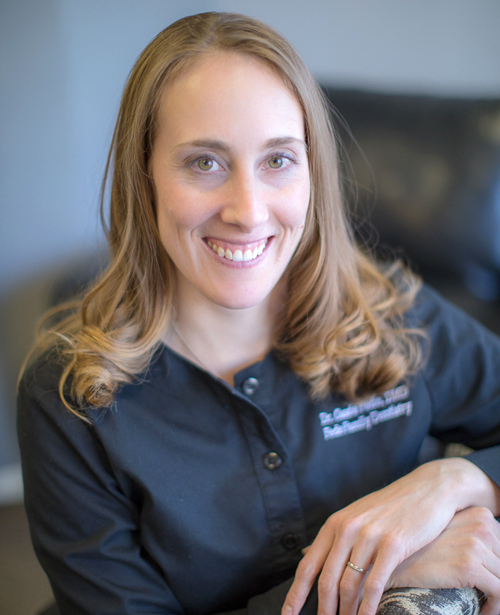 I am Dr. Cassie Fede and I grew up in Santa Fe, New Mexico. I received my Bachelors of Science degree in Biology at the University of New Mexico and attended dental school at Oregon Health and Science University. I am the Secretary of the Albuquerque District Dental Society and am an all-around dental nerd. I love everything about dentistry; the patients, the complexity, my fantastic staff and even the everyday stress of management. I keep my skills and information current by attending many continuing education courses and study clubs.
When I am not doing dentistry I am wrangling my two incredible children, who are full of surprises, with my amazing husband. I love being active and traveling.